I want free books. I know, I know – most of the time thats just not the reality. We have to pay for books, even the really crappy ones that slut shame and have terrible world building.
If you've been reading my blog for a while ( or at least a couple of posts back ), you might know what I do with these books that I don't enjoy. I try and sell them on. Unfortunately, this also means that I'm losing a stupid amount of money in the process – not really ideal.
What I do to try and counteract this, is to try find other book lovers and see if they'll trade any of their books with me. More times than not, I've been successful! Through book trading I've managed to get books like 1 & 2 of the archived, the siren, snow like ashes and this savage song. Not bad.
I was doing alright on my own, going through websites and bugging people about whether or not they liked any of my books (yes I'm a lil' annoying, I know) – but then Barterli came knocking on my door. Not literally, it's an app – it can't knock, but you know what I mean. My goodness, does this app make everything so much easier.



So, what's so great about Barterli?


It's So Goddamn Easy to Upload Things
You scan the books isbn (the barcode).
Yep, that's literally all you have to do. All of the book's information (blurb, pages etc) appears once you scan the barcode and you don't have to lift another finger. It legit takes 20 seconds! Honestly when I first started using the app I was shocked at how easy it was (especially after years of using places like carousell and gumtree).
The possibilities are endless
You can trade, buy, sell or receive free books. It's really up to you.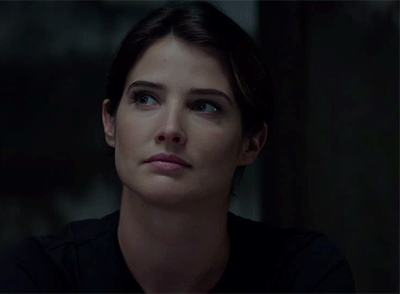 You don't have to pay a single dollar
You know those listing fees that places like etsy have? Nope, none of that here. It doesn't matter how many books you post, every single upload will be free.
It was created by a book lover
There's nothing worse than finding an app that you adore, having something go wrong and then realising that the creators don't have the faintest clue what you're talking about. It can make you feel a little bit conned (or at least thats how it make me feel). That doesn't happen with this app.
The app itself was created by a book lover, for other book lovers. If that doesn't sound like a match made in heaven . . .
There is NO clutter
Think: Books, books and more books. There is literally nothing else. Sure you can click on a little button that will take you to their blog but . . . that's all about books as well.
It's growing hella fast for something that hasn't had very much publicity
It's gained around 400 users in less than two weeks, is continuing to grow and now has around 1000+ users. That's pretty impressive if you ask me. Especially considering how small I though the bookish community was where I live – I (un)personally know about 10 other people who actually enjoy books to the extent that I do. It was lovely to meet a few more!
If you're interested in it, I mean there's no harm in checking it out, you can find their download page here.
follow my:

Don't forget to subscribe by email please!

Full Disclaimer: I was contacted by the app about making a post about them. However, I stay true to everything that I've said about them – I believe that they're doing really well in a place where reading is being less and less relevant. We need more apps that promote reading!