Although I might seem like a huge grouch in this post and the title is super misleading,

I actually really love goodreads

. Promise. However, as with all things we love, we have to be able to see their faults as well as recognise the good things about it. Although having said that, I'm mostly complaining about people, not the actual website itself. Bear with me?
---
People who can't tag their spoilers
This annoys me to no end. Spoilers are literally the number one reason that I don't read books that I really wanted to. So if you're one of those people who doesn't warn others before hand, I hate you. Sorry, that was rather harsh. I dislike you. Recently someone requested me as a friend. 'Sure,' I thought. 'We seem to have similar taste in books, why not. Hey look! She even posts some of her own reviews.' Little did I know. I got to the review, and the first sentence was alright. 'This had a lot of plot twists.' Gosh, really? Better read on to see your reaction to these plot twists . . . oh never mind. You just TOLD me about the big plot twist (+ all of the little plot twists) and ruined the entire book for me. Thanks.
People who are unnecessarily rude
I get that maybe it wasn't your favourite book of the year. Heck, maybe it was even your worst. But unless it offended you (I don't mean the writing was so terrible that you felt offended), insulted you or made you feel like you were worthless - then I think some amount of civility is in order. People don't deserve to get death threats just because they're bad at what they do, unless they're putting other's lives at risk. Fiction authors do this all the time, but they're *gasp* not real people. They're characters • (don't tell your mum I told you that).
• unless of course it's 'based on a real story'.
If you're going to write a review, at least make an effort to fully articulate yourself. 'It sucked' doesn't help anyone. You may as well have just not written anything, because you would have gotten across pretty much the same message to if you had just left it at the star rating. I would much rather have my goodreads feed full of people discussing books, colourful reviews and rants. If there's a plan to add a review later, or post something about it on your blog; then I understand. Apart from that though, if you're one of the people who do this please EXPLAIN YOURSELVES. Haha get it? Because you only use two words? But also I want to know why you do it? Meh, not my finest hour.
Random, out of the blue and totally irrelevant book recommendations.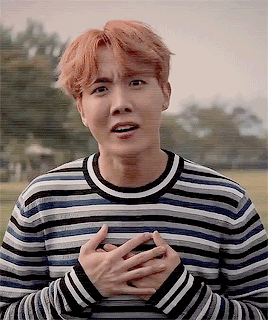 I don't want to read about mathematical theories, thank you. People tend to recommend me really good books. I have some lines in my bio about which genres I prefer, and which books are my favourites. Thank you to everyone who takes note of these. However, there are some people I'm sure, who are just out to promote their own books. Even if they're something that I wouldn't read in a million years. Why do you do this? Now I'm going to be on the lookout for your name AND if you decide to read a book that is to my tastes, I'll probably ignore it because of that one time that you got me excited by a notification, only to dash my hopes and dreams.
Accepting a friend, only to find out that they don't speak english.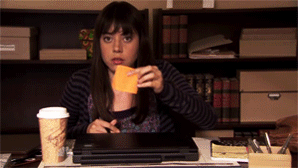 I mean, I'm all for that international literature and all of that; but why would you add me if you don't speak the same language as me? I guess I could be my fault, maybe I didn't click on 'compare books' or something like that. Or maybe I did, and I saw that we had 20 books in common, only to get a sad surprise when my feed gets clogged up with things that I don't understand. Then I go to your profile and find out that the most recent english book that you've read was five years ago. Like???? Please don't do this to me my loves.
I'm being selfish, I know.
---
💫 society6
Do these things

annoy you too

? Or am I just

being petty

? Not going to lie, it's probably

a mix of both

. I do love goodreads though, its one of the only bookish platforms that has an

active user base

and has literally

been here forever

. If you ever want to read some of my reviews that

I don't post on here

, you can find them there.
follow my: